Do you have a blog but you are not happy because you don't get all the visits you would like?
Do you spend the day looking at Google Analytics to see if your web traffic has increased?
I have been in the same situation, where I saw my Google Analytics with 20 visits a day (on a good day) and I felt very unmotivated.
But one day I said, this can't go on like this, it's time to change the strategy (I didn't have it before).
And thanks to this change I have managed to multiply and increase the web traffic of my blog.
In addition, as you know, getting visits to the blog is essential if you want to increase the list of subscribers and be able to monetize your blog later.
Because a blog without an audience is not worth it.
Visits to a blog are like gasoline for a car.
Without gasoline, the engine of a car does not work, because, at the blogging level, a blog without visits does not work either.
But do not worry because with this guide you will be able to increase the web traffic of your blog at least, the same as I did.
Of course, if you really want to get more visits to your blog, you will have to apply each and every one of the steps that we are going to see, otherwise, you will remain stuck and frustrated.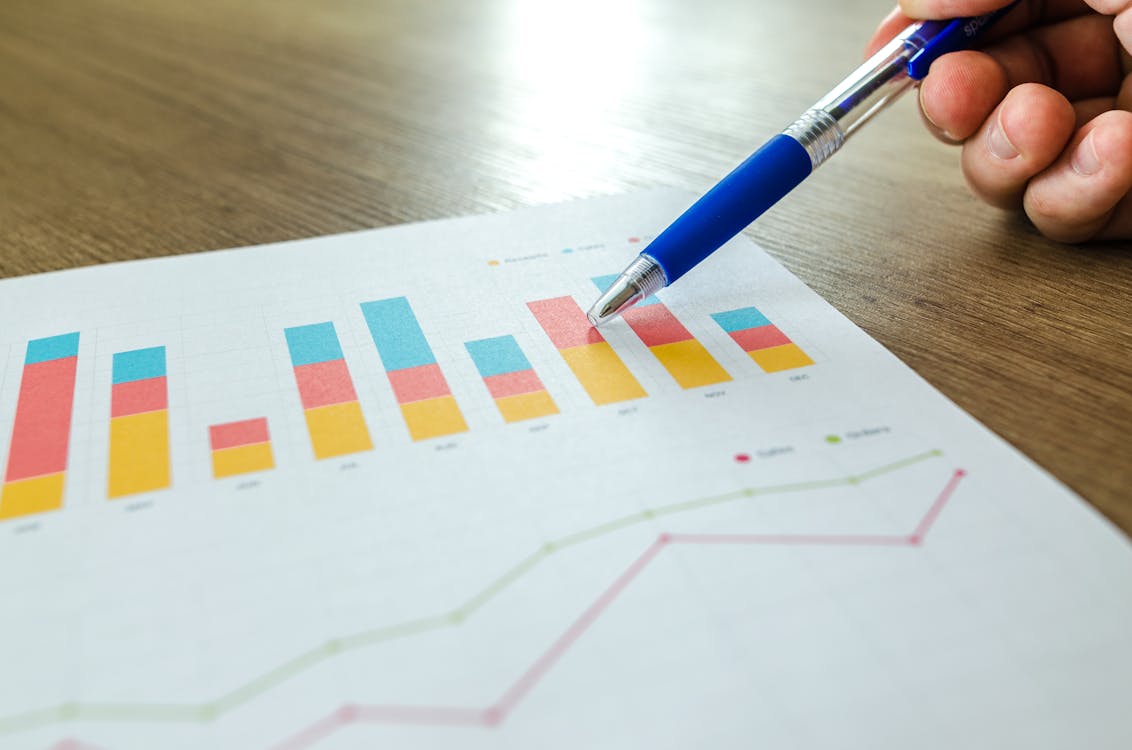 Increase your web traffic and get quality links with the Skyscraper Technique
The Skyscraper Technique is no new technique for the blogging sector.
It was coined by Brian Dean of Backlinko.
A technique that was already widely used in his time, but that I had not yet implemented and I wanted to give my personal touch.
The best thing about this technique is that, in addition to attracting more visitors, you will be able to increase your subscriber list and possibly quality links.
If I could use the skyscraper technique in a very simple way, you can also use it to get more visits to your blog.
What is the Skyscraper Technique?
Using this technique is very simple (and surely you have applied it more than once without realizing it):
Find articles that can attract quality links and receive a lot of web traffic.
Make an article better than your competition.
Find a group of influencers to make your content go viral.
In short, the Skyscraper Technique is to find the best content of your competition, improve them and try to make them go viral.
#1. Find content that attracts quality backlinks
Now, how do we manage to find content that we know can receive many quality links and web traffic?
In the competition.
How do we do it?
We must find those competitive articles that report more web traffic or those that have had a lot of engagement in social networks.
Of course, the ideal before starting to do the Skyscraper Technique is to have done a study of keywords before and find those terms most related to our business, to later do the analysis on them.
+ How to know the number of visits on a web page? 
The first thing we should do is to know which competitive articles that receive the most web traffic.
For this, we can use two  SEO tools: SEMrush and Ahrefs.
In the case of SEMrush, we only have to enter the domain we want to analyze and in the pages section, we will find all those pages with which the blog gets more web visits.
While with Ahrefs, the operation is very simple.
To do this, we must enter the domain and select Top Pages and we will find those pages that have the most web visits in the domain, as well as the positioned keywords.
+ How to know the links or backlinks of a web page?
To know the links of a web page, one of the tools that I like the most is Ahrefs.
If we enter the domain and then go to the Page section and select Best by Links, we will have the most linked pages of a domain.
And if we click on the dofollow links we will know the reference domains that link that content.
Another tool that we can use to know the backlinks of a domain is Moz Open Site Explorer.
We write the domain we want to analyze, select Top Pages and we will look at the column that says " Linking Root Domains " (number of domains that link).
+ How to know the most shared content on social networks of a website?
Ok, we have already found the articles of the competition that receive more web visits and which are those pages that have more links.
Now we will find those contents of the competition that have worked best for them in social networks.
For this, we can use Buzzsumo.
Here we have two options.
We can write the domain of the website we want to analyze and the tool will give us the most shared articles on social networks.
We can write a term and the tool will give us the most viral articles for that keyword.
For this, we can also use Ahrefs.
If we enter the domain in the tool and select Pages and Best by Shares, we will also have the most shared articles on the social networks of the competition.
#2. Make an article better than the competition
This part has no more mystery than to go around Google's first results and analyze the type of content they have and then ask how you can improve it.
For example, you can create a checklist and answer the following questions:
Do you have a table of contents?
Do they have well-structured headings?
How extensive is the article?
Do you have enough images? Stand out?
Have you done infographics?
Have you added a presentation on SlideShare?
Do you have an explanatory video?
Do they upgrade content?
Of course, when creating better content than the competition, keep in mind that lists and infographics are the most commonly shared content.
Do not miss it!
#3. Search for a group of influencers to make your content go viral
The last step is to locate influential people in your sector, who may be interested in the subject of the article and contact them.
That is, we will have to carry out a marketing strategy with influencers with the ultimate goal of getting the article viral and, if possible, getting quality dofollow links.
Learn more about influencer marketing here and how you can succeed with it.
With these tips, you can increase your web traffic. But of course, this isn't the only trick in the book to increase the number of visitors to your site. Next week, we will reveal another power strategy, so watch this space.
The post How to Increase Your Web Traffic with the Skyscraper Technique appeared first on Internet Marketing Experts | Local Maps Advertising | SEO.